Corporate campaign spotlight: Roland Berger exceeds donation goal!
Last year, we launched a global campaign with Roland Berger, a global strategy consulting firm, to raise money to tackle homelessness by selling custom Roland Berger socks across the organization, with an ambitious goal to sell 1 pair per employee worldwide (2,400). Through a 9-week campaign, we are proud to have supported Roland Berger exceed this ambitious goal. We sold 2,582 pairs of fun Roland Berger socks and donated over $12,000 to supporting the homeless community and preventing homelessness!
A reminder of the campaign process
The campaign started when consultants from the Roland Berger team reached out to combine driving social impact with showcasing their company spirit and act as a reminder of one of the company's guiding values: Empathy.
We created five sock designs, in collaboration with the Roland Berger team to accentuate their cultural personality. In addition to the expected dress sock designs, we also included ankle sock options to improve inclusiveness of all genders and sizes. Check them out!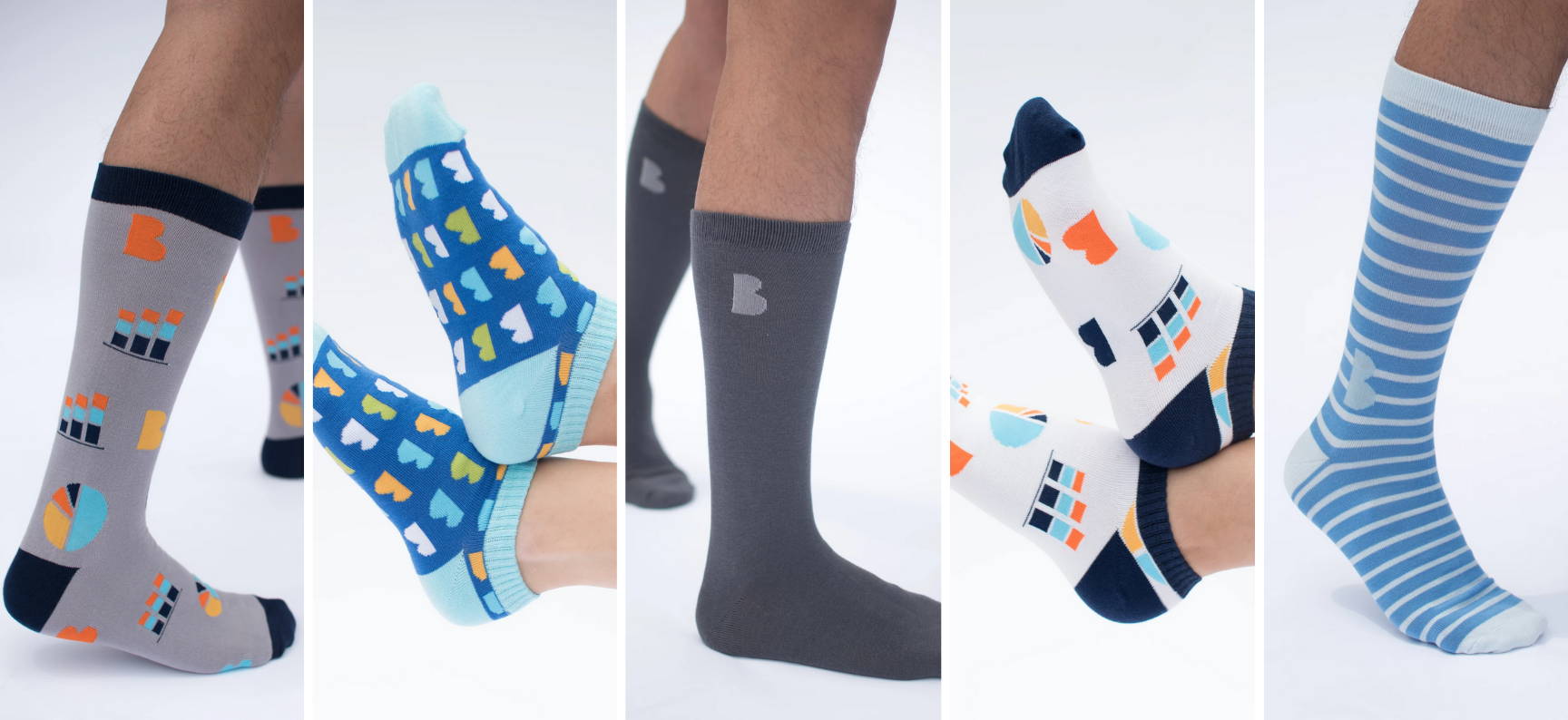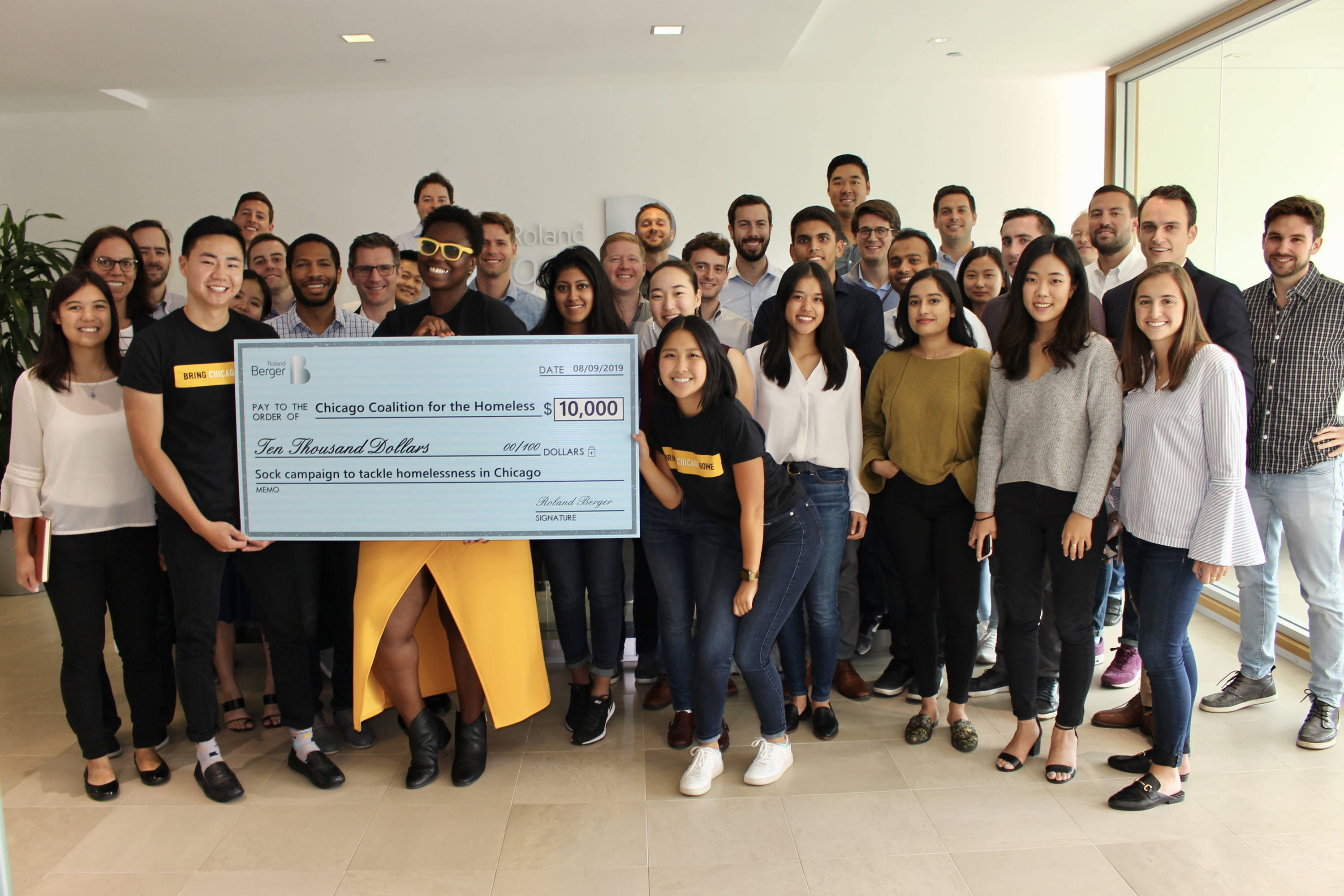 The impact
In total, we donated over $12,000 on behalf of Roland Berger to prevent and end homelessness globally. Based on feedback, we hope these socks have had and will continue to serve as a celebration of Roland Berger's values for their employees, candidates and clients.
The overall sum split out into contributions to the Chicago Coalition for the Homeless (CCH) of $10,500 and to Munich relief organization Kältebus München of $1,500. With contributions to these two highly effective organizations, we've helped the homeless community from two approaches:
Addressing the root cause – CCH works through strategic campaigns, community outreach, and public policy initiatives that target the lack of affordable housing to curb and ultimately end homelessness
Resolving the symptoms – Kältebus München brings practical help to the homeless community in Munich such as warm food and beverages, articles for personal hygiene, sleeping bags, etc.
"We are so grateful that Roland Berger chose to partner with us. This campaign is so inspiring to see from start to end and we are so thankful for the work everyone put in. It's from people and organizations like you that allow us to focus on our job!"
Niya K.
State Legislative Director of Chicago Coalition for the Homeless
"I gifted a pair of socks to every candidate that received an offer to showcase our firm's entrepreneurial spirit – which is one of our core values. I have received such positive feedback from candidates about the socks specifically as it speaks so much to our culture."
Linda S.
Head of Recruiting, Roland Berger USA
"Without Toestees, our effort to raise funds to help end homelessness would never have been such a huge success. Toestees handled all the logistics and helped our company come together to make a difference (and gave us some pretty cool socks as well)! Thank you Toestees!"
Jackson F.
Consultant, Roland Berger USA